5 Reasons Switching to a Wood Burning Stove is Worth It
Posted by Northern Cookstoves on 15 April 2020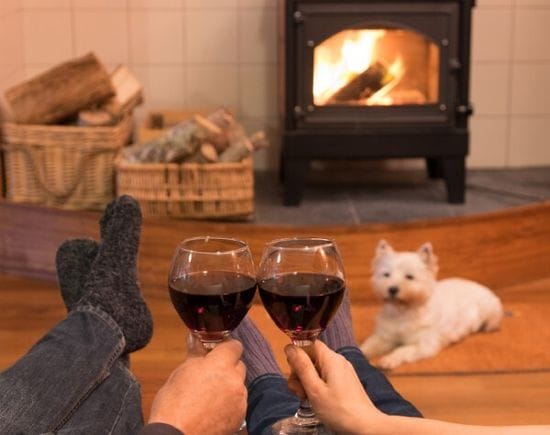 These long, cold, Ontario winters (that seem to go on for the better part of the year) likely have you asking yourself, "is a wood burning stove worth it?"
We find ourselves in mid-April and many residents of Ontario are still knee-deep in snow. Love it or hate it, winter investments are worth their weight in gold where we're from, and a wood burning stove for cooking and heating may just be the multi-functional appliance that you're missing in your life.
1. A Wood Burning Stove Can Help You Save on Energy Bills
Tired of shelling out hundreds of dollars a month just to keep your family comfortably warm in the winter? A wood burning stove is a cost-efficient, if not free, source of heat. Instead of watching your money burn, why not set fire to that scrap stack of firewood that's all around you?
You may be surprised to learn that typical wood stove owners cut their winter heating costs in half compared to homeowners who heat with propane, fuel oil, or electric baseboards.
2. Wood is a Clean and Renewable Energy Source
Aside from saving you and your family money, wood burning heaters are a much cleaner source of energy, too! Unlike the nasty toxins emitted by energy sources such as propane and other carbon fuels, you can breathe easy knowing that you're heating and cooking over a fuel that won't cause harm to your family's health (as long as you remember to allow ample air-flow in the home).
Those concerned with the environment (as we all should be), will be happy to learn that wood burning is considered "carbon neutral," meaning it's not high on the radar for contributing to climate change and global warming. Not only that, but it's a renewable source of energy as well.
3. It Can Act as a Backup Generator
Especially for those living in remote areas of Ontario, power outages are a more common occurrence. Fewer workers and a larger spread often means you can be stuck waiting in the dark and cold for days at a time. A wood burning stove can double as the perfect backup generator to tide you over. If you aren't already using yours as a primary source of heat, you can at least be certain that you'll always have one available when you need it.
4. Everything Tastes Better on a Wood Burning Cook Stove
Imagine instant access to Pittsburg steak, flame-roasted chicken, charred peppers, and wood-oven pizza.... In fact, we can't think of a single hot meal that can't be enhanced by the unique flavours imparted by a wood burning cook stove!
Many of our customers have gotten so addicted to the taste of food made over a wood fire, they say they'll never go back to gas or electric stoves.
5. It's Just Pure Fun!
Our customers at Northern Cookstoves always tell us just how much they LOVE their wood burning stoves. Sure, they're cost-cutting, energy-efficient, and great to cook over, but aside from all the practical reasons, they always tell us how much fun wood burning stoves are to use. There's something magical and primal about sitting in front of an open flame that just can't be replaced.
So, is a wood burning stove worth it?! As you sit back, relax, and warm your feet by the fire while enjoying a toasty homemade wood oven pizza...you tell us!
Interested in making a smart investment for your home or cottage? Browse our selection of wood burning stoves and heaters or get in touch with us to learn more.
Author:Northern Cookstoves