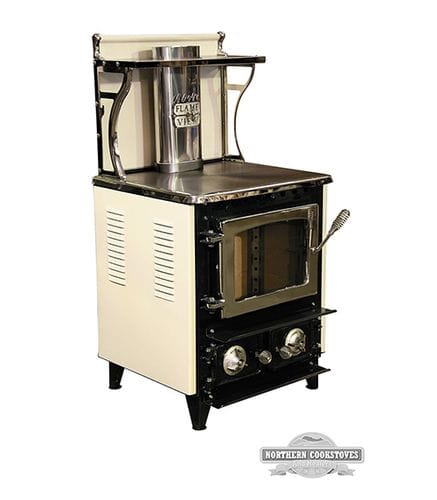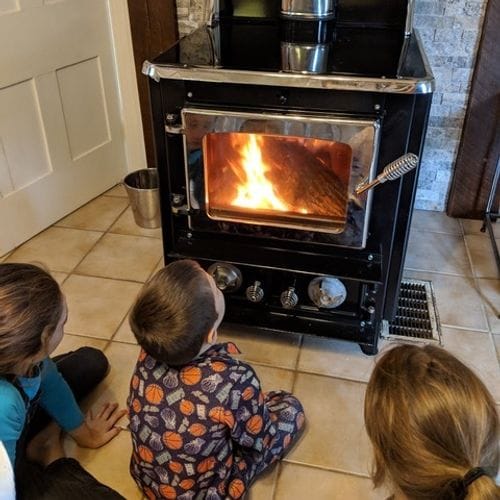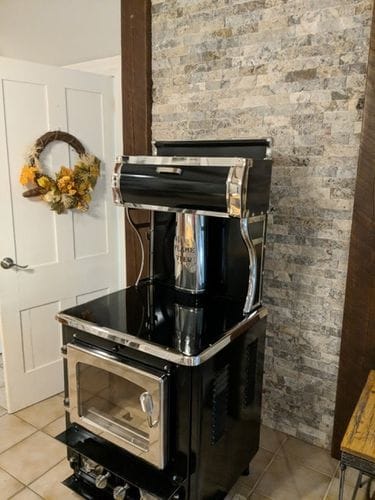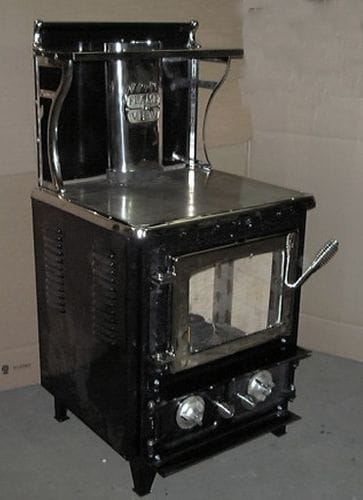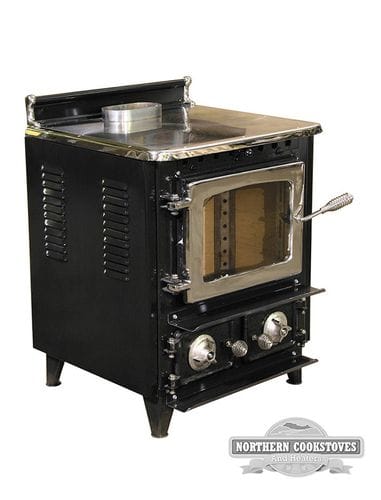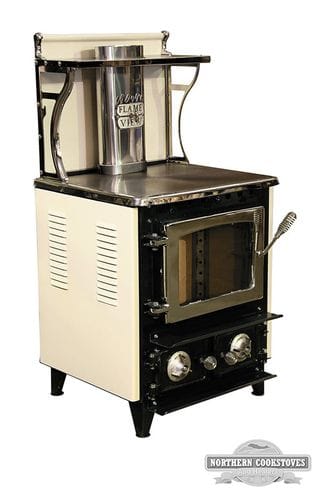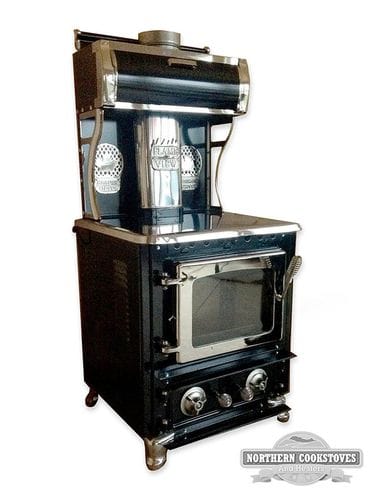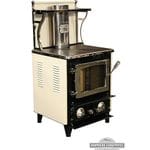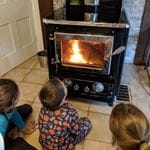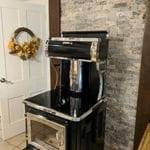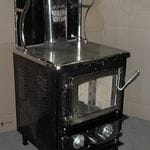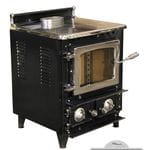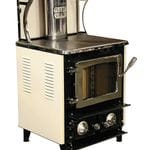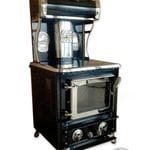 The Flame View Heater by Margin Stoves Ltd.
Because of its small size, the The Flame View Heater by Margin Stoves Ltd. is the perfect wood burning heater for home or cottage use. The glass viewing door enhances its comforting aethestic, making it an ideal conversation piece in any space.
Plus, optional accessories are available to transform this wood stove heater into a wood burning stove for cooking and heating. Flame View Wood Burning Heaters use an exclusive "air-jet" re-burn design system. The re-burn system re-burns gases and smoke before exiting the exhaust into the atmosphere.
Margin Stoves are all custom built to suit your needs and fit your budget. To get started, you will need to decide if you want your stove to have a shelf or warming oven above the cook top. Next, you will need to decide on the color. Black is the factory standard color, but white and almond are also available as options.
2000 SQ. FT. Heating Capacity
Large viewing glass
Dual draft inlet for glass wash and easy start-up
Accepts logs that are 11" diameter X 22".
Cast iron grating system.
Double plated steel cook top.
Exclusive "Air-jet" re-burn design
Large ash trays.
Black porcelain exterior finish
Black porcelain oven interior
Oven draft control.
Lid lifter, poker and ash scraper.
Limited 1 year warranty
Colours
Black with nickel trim
Almond with Nickel trim
White with Nickel trim
Black with Black trim.
Wood Stove Installation Guidelines
Click the below link to download a copy of wood stove installation guidelines.
DIMENSIONS
LENGTH
29"
WIDTH
29"
HEIGHT
64"
HEIGHT TO COOKING SURFACE
34.5"
COOKING TOP
23" x 27"
FIRE BOX
22" L x 12" W x 18" D
EXHAUST FLUE
6"
HEATING CAPACITY
1,800 Sq.Ft.
SHIPPING WEIGHT
550 lbs
SAFETY TESTED
ULC-S627 UL-1482
CLEARANCES TO COMBUSTIBLES
BACK WALL TO UNIT
14"
SIDE WALL TO UNIT
12"
FUEL DOOR TO SIDEWALL
48"
BACK WALL TO PIPE
15"
SIDE WALL TO PIPE
23"