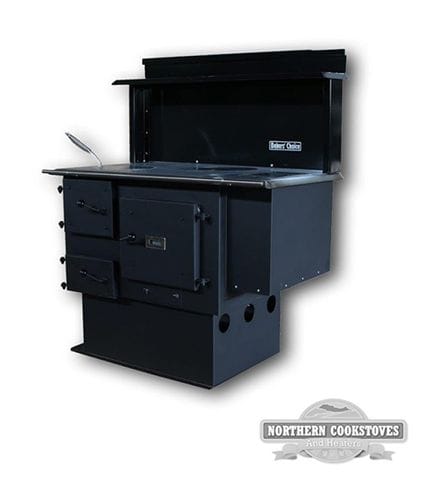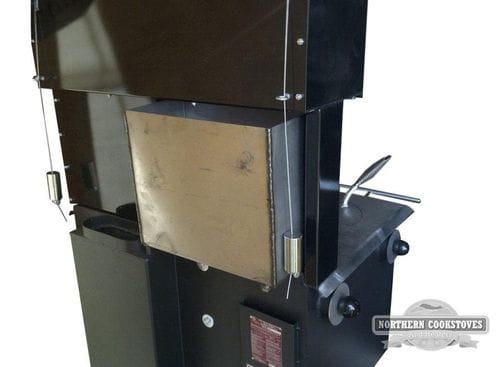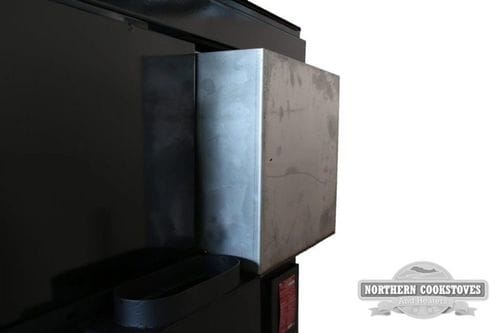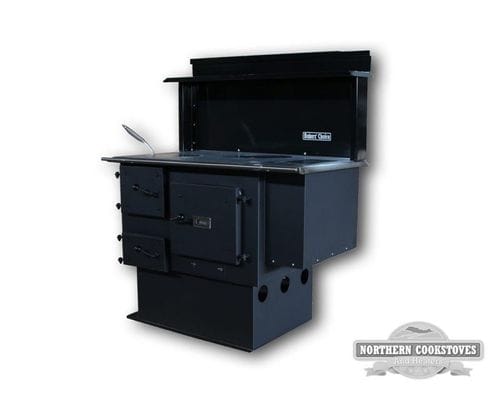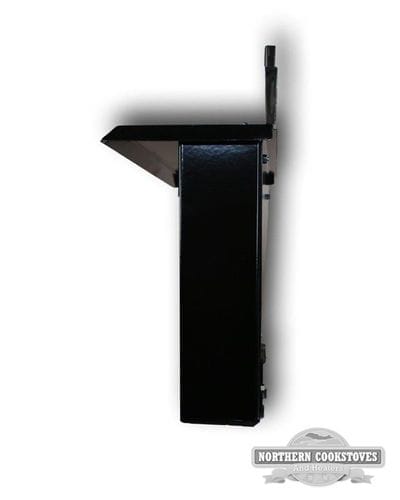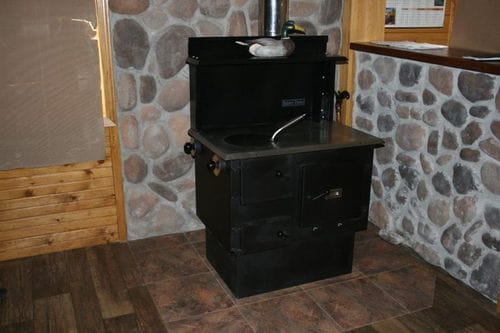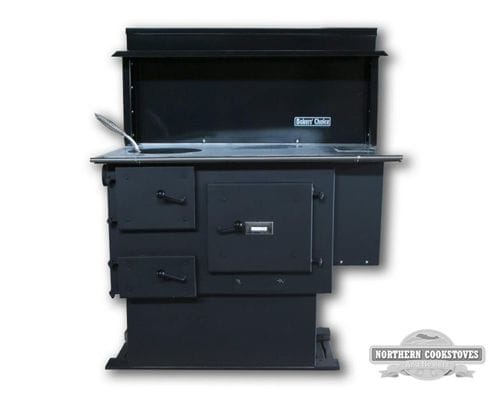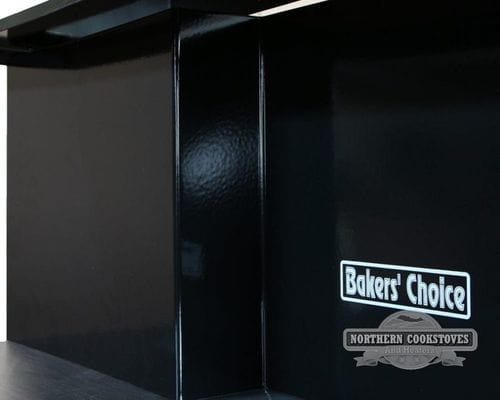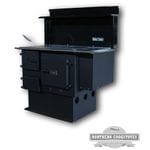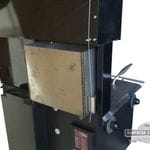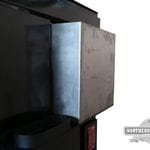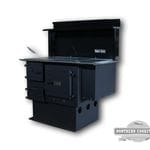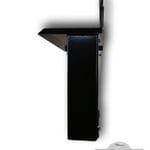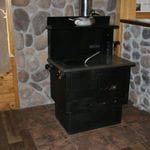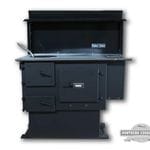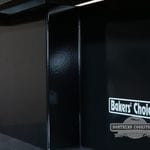 The Baker's Choice Wood Cook Stove
The Bakers Choice Wood Cook Stove is the most economical, high efficiency, airtight wood burning stove in the Suppertime Stoves lineup, without sacrificing the options that you need most all at an affordable price.
Appearance
Baker's Choice Amish wood cook stoves is painted with a high heat flat black paint that will protect the unit from corrosion. The cooking area of the air tight wood stove is made of smooth, polished steel and has two eleven-inch removable lids for loading wood.
Size
This stove is small enough to fit in a small cottage, hunt camp, or kitchen, yet can heat up to 2000-sq. ft. home. When the oven is not in use, the oven door can be left open, which will cause the oven to act like a heat-exchanger to heat to a cozy-warm temperature even on the coldest nights.
Front Loading Door
The Baker's Choice front loading door is much larger than those of traditional wood cook stoves (see specifications) in Ontario and Canada.
Stove Construction
The Baker's Choice Amish wood burning stove is made of twelve-gauge welded steel for a lifetime of trouble-free performance. In areas of the stove where corrosion would give potential problem, 304 stainless steel is used for increased longevity of the stove. Check out Baker's Choice wood cook stove reviews for extra assurance on the quality of these products!
Ash Removal
Ash removal is made easy with two shaker grates that drop the ashes below the firebox into an ash pan, that can be accessed behind the air-tight door.
Baker's Choice Wood Burning Stove Standard Features
Lid lifter, ash pan, porcelain knobs, oven thermometer, poker, grate shaker, and an external flue damper.
Air-tight for controlled burn

Firebox lined with custom refractory brick

Construction is welded steel. Stainless is used internally to prevent corrosion

Front Loading Door

Smooth top polished steel

Painted with high heat black paint

Keeps fire all night

This is an economy model, offered at an affordable price

UL / ULC Approved
Wood Stove Installation Guidelines
Click the below link to download a copy of wood stove installation guidelines.
DIMENSIONS
WITH SIDE RESERVOIR
WITHOUT RESERVOIR
LENGTH
45"
36"
WIDTH
24"
24"
HEIGHT
53.5"
53.5"
COOKING SURFACE
LENGTH
36"
36"
WIDTH
21.5"
21.5"
HEIGHT
32.5"
32.5"
OVEN DIMENSIONS
DEPTH
22"
22"
WIDTH
14"
14"
HEIGHT
13"
13"
FIREBOX DIMENSIONS
LENGTH
18.5"
18.5"
WIDTH
14"
14"
HEIGHT
14"
14"
MISCELLANEOUS INFO
LOADING DOOR SIZE
11" x 11"
11" x 11"
SHIPPING WEIGHT
380 lbs
380 lbs
FLUE LOCATION
Rear, 7"
Rear, 7"
REAR RESERVOIR
7 U.S. Gallons
-
APPROX. HEATING AREA
2,000 Sq.Ft.
2,000 Sq.Ft.
CLEARANCES TO COMBUSTIBLES
LEFT SIDE
28"
28"
RIGHT SIDE
28"
28"
REAR (from the chimney flue)
28"
28"
FRONT
48"
48"