3 Benefits of Owning a Cast Iron Cook Stove
Posted by Northern Cookstoves on 14 July 2021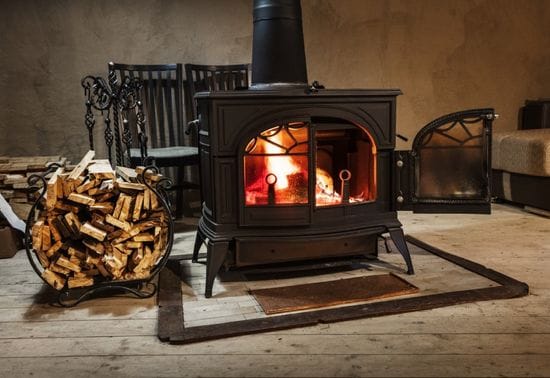 While cook stoves have a nostalgic and humble feel to them, they are no longer an appliance of the past. Cast iron cook stoves have made a huge comeback in recent years and are seen as not only an efficient way to heat your home and make delicious meals for your family, but they also look elegant and are a major conversation piece. Plus, there's nothing better than sitting around a warm, wood-burning cook stove in Ontario on a rainy or snowy day any time of the year! We're here with 3 major benefits of these cozy appliances.
1. Cast Iron Cook Stoves Heat Your Home for Less
Here in Canada, we have quite a few months of cooler weather throughout the year, and this can mean a hefty electricity bill, especially in our colder months. Heating your home using a high-efficiency wood cook stove can save you a lot of your hard-earned money. You also have a failsafe should the power go out on a cold rainy or snowy day, as a wood stove doesn't need electricity to power up. If the power ever goes out, keeping your family warm will be your last concern - and you can rest assured they will be comfortable inside, no matter how long the outage lasts.
2. They Help the Environment
Having a more natural source of heat can also help the environment. While fireplaces actually allow most of the heat generated to escape through the chimney, a wood stove can produce enough heat to warm an entire home (or cottage) on even the coldest of winter days and nights. High-efficiency wood stoves can provide 3 times the amount of heat of a fireplace while using only half the wood. This not only saves you money on wood, but it also saves trees. Certified wood-burning cookstoves are also up to 50% more energy-efficient and burn 30-50% less fuel to produce the same amount of heat as older, uncertified models.
Want to help the environment even more? Try growing your own wood! If you have the means, and space, planting quick-growing trees like poplar trees can help keep your costs low and increase your energy efficiency. Buying an EPA/CSA-Certified wood-burning appliance can also decrease the pollution in the air in your community. Newer models reduce toxic air pollution by up to 70% and produce up to 60% less greenhouse gas emissions.
3. They Make Mealtime More Enjoyable
One of the best (and most mouthwatering) benefits of owning a wood cook stove is getting to sit around it and make delicious meals.
Wood stove baked pizza, anyone? Yes, please!
Get back to basics with your family and come up with creative wood stove recipes and ideas to make together.
You can look online for recipes of course, but the most popular cook stove dishes include bread, soups, and stews (best for cold and rainy days), pizzas, and even pasta or rice dishes!
If you're looking for wood cook stoves in Ontario, Northern Cookstoves has the perfect stove for your family.
Author:Northern Cookstoves