Which Is Better for Your Outdoor Space: Chimineas or Fire Pits?
Posted by Northern Cookstoves on 24 October 2023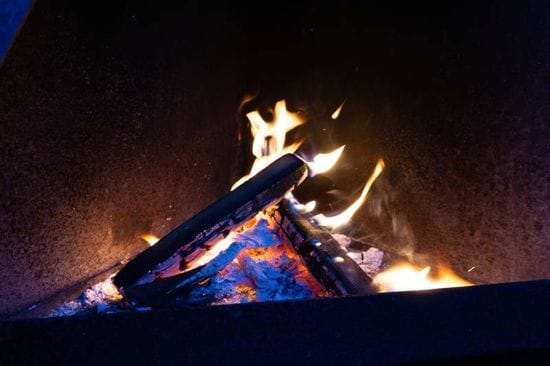 Do you want to add a fire feature to your backyard but can't decide between a chiminea and a fire pit? You're not by yourself! Both solutions have their own distinct appeal and advantages, and which one is best for you depends on your personal needs and tastes. In this blog, we'll compare chimineas and fire pits to help you make an informed decision for your outdoor entertainment area.
Chimineas: Compact and Cozy
Chimineas have a lengthy history that dates back to ancient Mexican civilizations and add a rustic touch to any outdoor scene. Here are some of the benefits of using a chiminea:
Directed Heat: Chimineas feature a tall chimney that distributes heat in one direction. This can be useful for keeping you warm on chilly evenings without making you feel like you're in a smoke-filled room.
Distinctive Aesthetics: Chimineas are available in a variety of designs, including clay, cast iron, and steel models. They frequently have intricate patterns and decorations that can provide an aesthetic touch to your outdoor decor.
Safety: A chiminea's enclosed fire chamber gives some measure of safety, especially if you have children or pets. It decreases the possibility of sparks shooting out and provides some wind protection.
Cooking Options: Many chimineas include built-in grills, allowing you to prepare delectable meals over an open flame. It's ideal for hosting outside barbecues.
Fire Pits are both versatile and social.
Fire pits, on the other hand, are becoming increasingly popular due to their versatility and social appeal. Here are some reasons why you might prefer a fire pit:
360-Degree Heat: Because fire pits provide heat in all directions, they are great for bigger events where people can sit all around the fire. They foster a social atmosphere that is ideal for storytelling and mingling.
Material Variety: Fire pits can be created from a variety of materials, including stone, metal, and concrete, allowing you to select a design that complements the decor of your outdoor space.
Size and Customization: Fire pits are available in a variety of sizes and designs, ranging from small, portable models to enormous, permanent installations. You can also personalize them by adding amenities such as built-in chairs or grilling grates.
Easier Maintenance: Because fire pits are frequently easier to clean and maintain, they are an excellent alternative for individuals looking for a low-maintenance fire feature.
Choosing the Best Alternative
Consider the following aspects when deciding whether a chiminea or a fire pit is appropriate for your outdoor space:
Spaces: Measure the size and arrangement of your outside space. A chiminea may be more appropriate if you have a smaller space or need a fire feature for a certain seating arrangement. A fire pit may be preferable for larger open spaces with movable seating.
Design Preferences: Consider your aesthetic preferences. Chimineas have a distinct, artistic appearance, whereas fire pits are available in a variety of forms to complement varied aesthetics.
Functionality: Think about how you intend to use your fire feature. If you plan on cooking meals frequently, a chiminea with a built-in grill could be a good option. A fire pit may be excellent if you value social events and desire a central fire source.
Budget: Determine your budget, as chimineas and fire pits vary in price. Consider not just the cost of the feature but also any additional accessories or installation fees.
Chimineas and fire pits each have distinct advantages for creating a snug and appealing outdoor setting. The decision between the two is ultimately determined by your own preferences, available space, and how you want to use the fire function. Whether you choose the traditional elegance of a chiminea or the communal warmth of a fire pit, you'll have unforgettable evenings around the fire with friends and family.
Contact Northern Cookstoves and Heaters to talk further on our Chimineas.
Author:Northern Cookstoves