Cookstove Recipes for Summer
Posted by Northern Cookstoves on 20 June 2022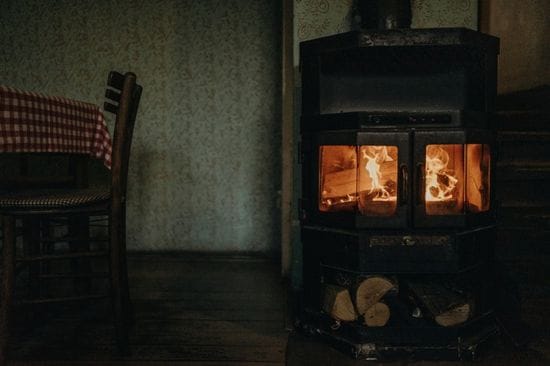 Just because the snow is gone and we put our winter coats away, we do not have to put our wood-burning stoves away. In fact, wood-burning stoves can be extremely summer friendly. From gathering outdoors to enjoying patio dinners, or lunches at the cottage, the key to enjoying your wood-burning stove in the summer heat is using the right tools, fuels and recipes.
Cookstove Fuel in the Summer vs. Winter
In the winter you may want a fire that lasts longer and keeps you warm, in which case split pieces of wood and hardwood logs are ideal. During the summertime, hot fire is just as great for cooking, but as opposed to winter, many turn to wooden cook stove fires that go out quickly. For summertime wooden cook stove cooking, when deciding on what fuel to use to fire up your next dish, opt for anything lightweight and small in diameter. A small and light piece of wood ensures that your cookstove fire will quickly go out.
Summertime Wood Burning Oven and Stove Recipes:
Fresh Summer Bread: With a wood-burning oven, not only can you prepare sliced bread, there are tons of recipes for tortillas, biscuits, and no-knead bread. Pop some skillet biscuits in your wood-burning oven for an outdoor breakfast. Gather around a patio table and snack on some tortillas. Sit under the stars and enjoy some no-knead bread.
Fresh Skillet Summer Pasta: After a long day of soaking up the sun, and enjoying summertime activities like biking and hiking, you are likely craving a hearty and hassle-free meal. A one-skillet spaghetti is a perfect dish to make on a wood-burning stove. This recipe takes under an hour to cook and all you need is ground beef, onions, spaghetti, tomatoes, green pepper and water. Simply heat up a skillet on your wood-burning stove and cook the beef and onions until they reach a simmer. Next, stir in the uncooked spaghetti, reduce heat and cover. Simmer for 30 minutes and sprinkle with cheese. Season as desired.
What Foods to Cook With Your Wood Burning Stove in the Summer?
Quick and Sunny Breakfasts: On your next sunny morning, head over to your wood-burning oven to make eggs, bacon, sausage, pancakes and even coffee. Simply sear the foods in a pan for a couple of minutes and breakfast is ready. For summer lunches, a seasoned cast-iron skillet can quickly cook up food on top of your wood-burning stove. Some great foods include fish, steak, grilled cheese and fried rice.
An Easy Balcony Lunch: During the day, while you are out and about, cooking slow, low-temperature foods is a great use for your wood-burning stove. Simply pop in some baked beans, a squash or vegetable stew, or braise some meats.
For your summertime meals,
Northern Cookstoves
has the
tools
, and
tricks
that you need to perfect patio dining. With Northern Cookstoves and Heaters, you can always be assured of getting the very best wood cook stoves in Ontario, Canada, as we're the province's authorized retailer of top wood burning cook stove manufacturers, including Suppertime Stoves, Margin Stoves, and Kitchen Queen Wood Stoves.
Contact us today
to learn more about our products.
Author:Northern Cookstoves