Guide To Wood Stoves
Posted on 28 April 2022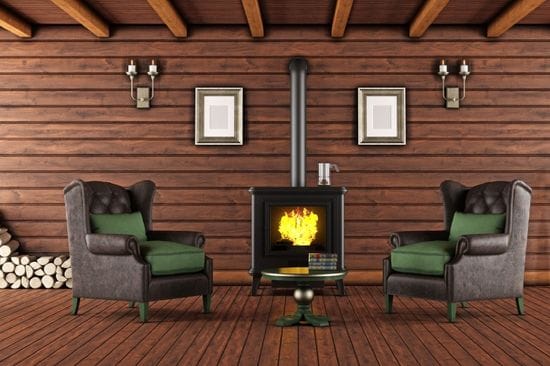 Wood Stoves are a great alternative to traditional fireplaces and provide a cozy and warm room for hosting events or relaxing after a long day. Here is our guide to wood stoves:
Components Of A Wood Stove
Wood stoves are made of cast iron, stone or steel. Wood stoves contain the following parts:
Chimney: While your wood stove heats the air and temperature of a room, the smoke is drawn out through the wood stoves chimney.
Baffle: The wood stoves baffle is used to control the time that it takes for combustion and controls fire gasses which is a critical step in preventing harmful air pollutants.
Damper: The wood stoves damper, controls both the size of the fire that is produced by the wood stove as well as the heat that stove produces. This is a way to directly control how warm you want the room to be.
Types Of Wood Stoves: Catalytic and Non- Catalytic
There are two main types of wood stoves, Catalytic and Non- Catalytic. Known for their honeycomb shape, Catalytic wood stoves are great for producing a high amount of heat and low amount of emissions. Many turn to Catalytic wood stoves because of their enhanced energy efficiency. Catalytic wood stoves require a lot of maintenance as it is recommended to clean the combustion piece at least once a week and regularly inspect the chimney.
Non- Catalytic wood stoves are a more affordable option and require less maintenance than Catalytic wood stoves. Non- Catalytic wood stoves are known to require ongoing replacements to various parts due to the high amount of heat that they produce.
How To Select A Wood Stove Using A BTU Calculator
A wood burning stove's heating is measured in Btu, British thermal units. When deciding on a wood burning stove, it is recommended to consider the Btu unit amount in comparison to the size of the room that you are installing it in. We recommend using a BTU calculator to ensure that your wood stove is not too large for your space. For a home side of 1000 sq ft the average Btu output is 30,000.
With Northern
Cookstoves
and
Heaters
, you can always be assured of getting the very best wood cook stoves in Ontario, Canada, as we're the province's authorized retailer of top wood burning cook stove manufacturers. For more information on wood burning stoves, check out our line of products or
contact us
to find out more.