Halloween wood-burning oven treats:
Posted by Northern Cookstoves on 27 October 2022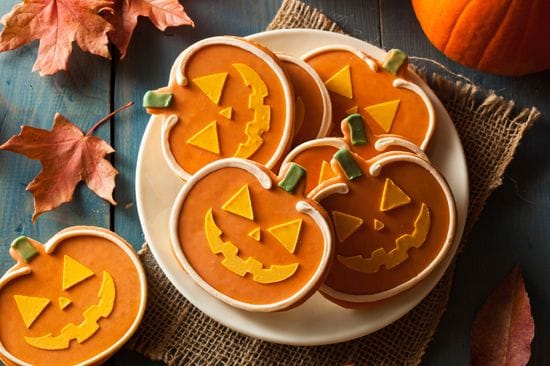 Leaves are turning, the weather is chilling, and there is nothing cozier than the idea of a wood-burning stove to circle around, let alone use for cooking. This season, that same stove that warms you up as the temperatures drop, can also be used to bake your festive family treats. Here are our favourite Halloween wood-burning stove recipes.
Those hallowed out, carefully crafted, and oh so unique pumpkins, shaped by your family members can become memories even more savoured by cooking a wood-burning oven pumpkin dish. Luckily, when it comes to wood-burning ovens and pumpkin-forward meals, you will find yourself with an abundance of recipes! Our favourites include roasted pumpkin, stuffed pumpkin, pumpkin soup and pumpkin crostata.
Halloween Wood Burning Oven Ghost Pizza
The ghost costumes are out, you've decked your patio with carefully crafted spooky spectacles, and the perfect dish to accompany your decor is a wood-burning oven ghost pizza. While perfecting your costume and prepping your kids for the excitement of the evening, this recipe is a simple yet fun time savour. Simply whip up white bread, sea salt, brown sugar, yeast, olive oil and flour. Mould the dough and add the toppings of your choice!
Autumn Wood burning Oven Pumpkin cookies
Sugar and spice make everything nice, and when it comes to Halloween pumpkin cookies, that expression rings true. Grab a bowl and mix flour, baking soda, cinnamon, butter, sugar, tinned pumpkin, egg and vanilla extract. Add the additional flavours that your family favourites and dig in!
While your feet are crunching the leaves, we hope that munching on these Halloween treats will get you in the holiday spirit. Enjoy them with a glass of apple cider, or a warm drink of choice to enjoy after spending the day in the brisk cool air. For more wood-burning oven tips, tricks, recipes and related information Contact Northern Cookstoves and Heaters today!
Author:Northern Cookstoves