How to style your wood-burning oven when not in use
Posted on 21 July 2022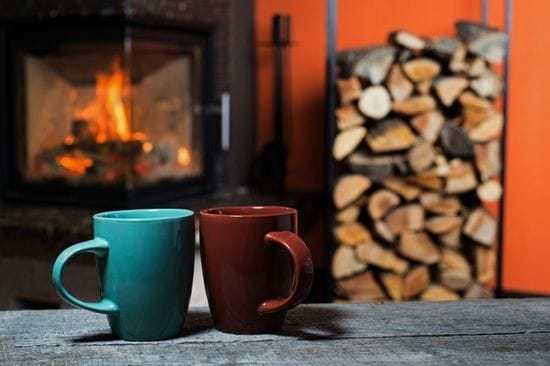 If you have a Pinterest board with saved decoration aspirations and want to make the most out of your wood-burning oven while not in use, bookmark this article. Northern Cookstoves have some DIY and interior design tips to use for your wood-burning oven.
Add a Porcelain- Coated Trivet For Rustic Aesthetic
A trivet is good for fashion and function. Functionally, it performs like a rack within a conventional oven and prevents your food from burning by stopping it from coming in direct contact with heat. Aesthetically, trivets are often porcelain coated and come in various shades of primary colour palettes, such as blues and reds, that are a great addition to any rustic or eclectic decor.
Elevate a Room by Accessorizing Your Wood Burning Oven with Colour
Interior design can happen with pockets of corresponding colours, tones or patterns that streamline various parts of a room. For example, including the same colour, throughout a rug, pillow and piece of art is a great way to elevate a room. That wood-burning oven, that fires up your lunches, braises your dinners and crisps your pizza, is a great vehicle to display a colour or decor theme.
Build a DIY Fireplace
If your house or apartment did not come with a fireplace, and you yearn for the coziness of watching bright red flames contrast against a beautiful brick background, your wood-burning oven is the perfect solution. Creating a DIY fireplace with your wood-burning oven is a cheap and easy project to warm yourself, your food, and your room. All you need is a visit to your local home goods or art supply store and visit the stone isle.
Create an Entertainment Area by Mounting Your TV Above Your Oven
Media and meat consumption can join forces by mounting a TV above your wood-burning oven. A wood-burning oven and a TV are both large objects. Optimize the space within your room by placing your TV above your wood-burning oven and snack as you watch your favourite series.
Because your investment will live in the "heart of your home," the team at Northern Cookstoves wants to ensure that your home feels as luxurious and cozy as possible. For more
wood-burning oven
tips and tricks,
contact us
today.