How to Winterize Your Cottage, Cabin, or House
Posted by Northern Cookstoves on 9 October 2020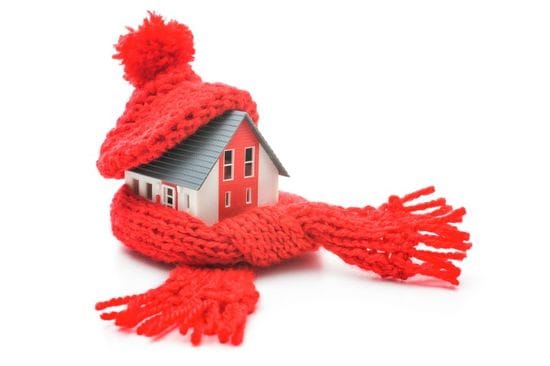 As the calendar creeps down to its last few pages, it's time to start preparing for the colder weather. This includes winterizing your abodes, whether it be the cottage, cabin, or even your house. If you're thinking about getting more use out of your cottage or cabin this year and making it into a home that can be enjoyed year-round, you've got some work to do! Follow these tips to winterize your cottage, cabin, or house.
Insulation: The Key to Winterizing Any Space
First stop, bump up your home insulation. Spray foam is typically a popular option for the cottage because it provides insulation and a vapour barrier all-in-one. In other words, it keeps heat in and moisture out. A vapour barrier is essential to preventing condensation inside of your walls. Spray foam insulation can also help keep your energy bills down because it's less expensive than other insulating upgrades and is great for sealing small cracks and air leaks.
Winterizing Windows and Doors
Window winterizing is another key component to making your cottage, cabin, or house winter-friendly. Windows and doors need proper sealing to prevent drafts coming in and warm air from escaping.This can also be a huge energy bill saver! One way to achieve this is to add a sealed layer of plastic or glass over the window, which can be done by installing an interior window insulation kit. However, take a look at your current window situation first. Depending on what you have currently installed, your windows may need a trade-in for a more durable year-round alternative like double-glazed windows.
Install a Good Heat Source - Try a Wood Stove!
Here comes the fun part - deciding on a beautiful new heat source to keep those Canadian winter nights toasty and cozy indoors! A wood stove can be an excellent source of heat, while also providing a tool to cook all of your favourite hot winter dishes. Wood stoves can be usel year-round and can help keep you warm during those breezy spring and fall evenings as well. If you're considering a fireplace, we would suggest a wood stove instead, as fireplaces are less efficient in terms of heating. Whereas the warmth from a fireplace usually gets lost up the chimney, a wood stove is capable of heating an entire well-insulated home. When it comes to winterizing a house, a wood stove is the best heat source!
Update Your Utilities
Finally, take a look at your electrical and plumbing systems in the house or cottage. Some systems, such as the septic tank, likely need upgrading or even replacing to be able to handle the increased usage that comes with living somewhere during the winter months. Preventing frozen and burst pipes is a top priority, so you need to be sure that plumbing is run on the warm side of your insulation.
Winterizing your cottage, cabin, and house may take some time, effort, and money, but when you're snuggled up next to that wood stove with a hot cup of cocoa in January, you'll thank yourself for making it happen.
Are you considering winterizing your cottage? Contact Northern Cookstoves to learn more about our wood stove collection and find the one that's right for you and your home!
Author:Northern Cookstoves