The Importance of WETT Inspections
Posted by Northern Cookstoves on 11 March 2021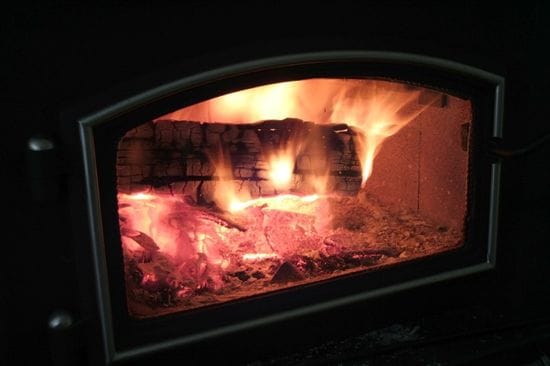 Did you know that most home insurance policies will not cover your wood stove or damages resulting from it (such as house fires) without a WETT inspection by a WETT certified technician? You may have heard that you need to learn how to "WETT certify" your wood stove. This is an important distinction. Actually, a wood stove cannot be WETT certified, only WETT inspected by a WETT certified professional. While it is not a requirement to own and run one, WETT inspections have many benefits, including helping to insure your home.
What is a WETT Inspection?
WETT stands for Wood Energy Technology Transfer Inc. and is a non-profit training and education association, which is managed by a volunteer Board of Directors elected by holders of valid WETT certificates. Its mission is to provide professional training and public education on how to maintain and effectively use wood-burning systems in Canada. You can actually get a WETT-certified professional to install your wood burning stove, although it is not required. In order to have your wood burning stove properly inspected, a WETT-certified professional will need to visit your home to carry out the inspection.
The Benefits of WETT Inspections
WETT inspections have many benefits that can protect you and your family. First and foremost, WETT inspections help ensure your wood burning appliance is running efficiently and effectively and is not a danger to anyone or anything in your home. Aside from the potential to cause fires, wood burning appliances can also release harmful pollutants into your home if not properly cleaned and maintained often. Another benefit and reason to have WETT inspections carried out is for insurance purposes as mentioned earlier. Insurance companies often require an inspection to be carried out before a home can be insured. They are also beneficial when buying or selling a home or cottage. Many buyers require an inspection of wood burning appliances before finalizing the purchase of a new home or cottage, to ensure everything is in working order and isn't in a dangerous state.
What is Involved in a WETT Inspection?
First, make sure you're hiring a WETT certified inspector, as they will have the in-depth knowledge of wood burning appliances to carry out a thorough inspection. The inspector will look at all of the elements of your wood burning technologies to make sure that they have been installed correctly, and are installed with compliance to building codes and regulations. They should also be visiting your roof in order to search for any potential structure or ventilation issues. A wood stove inspection will likely include a thorough look at your stove, flue pipe, and chimney, as well as the positioning of the wood stove and its distance to any combustible materials in your home. It's important to implement any suggestions the inspector provides because even if you have never had a problem with your wood stove in the past, letting something slide can build up and lead to issues later on.
WETT inspections can be carried out every year to ensure your wood stove is working at maximum capacity. It is best to schedule your inspection in the Fall as you'll most likely be using it most during the winter months.
If you're thinking about purchasing a wood-burning stove, contact Northern Cookstoves to ask us any questions.
Author:Northern Cookstoves