3 Things to Consider Before Installing a Wood Burning Stove
Posted by Northern Cookstoves on 15 September 2021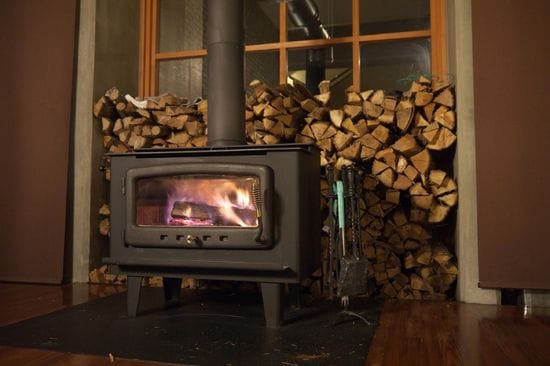 There is something special about the radiant heat and unique smell of wood fire. A wood burning stove provides an attractive and practical way of warming your home. Recent developments in energy efficiency have made this rustic and traditional appliance a popular choice among homeowners. Here are a few things to consider before installing a wood burning stove.
Choose the Right Heating Capacity for your Room Size
Choosing the right wood burning stove will depend on the size of your room. As a general principle, measure the size of the room in cubic feet (L x W x H) and divide it by 14. Wood stoves will have an energy output of around 4 to 15 kilowatts (kW). A small wood stove produces 4 – 6 kW, a medium stove produces 7 – 9 kW, and a large stove produces 10 – 15 kW. Anything above 15kW will require an extra-large wood stove.
Insulation is another consideration when installing a wood stove. Inadequate insulation will affect the performance of your wood stove. Humidity can also be a factor since it takes more energy to heat moist air.
Buying a wood burning stove that is too big for the room will make the area too hot and the tendency is to not let the fire burn at full capacity. This will result in insufficient combustion leading to increased pollution inside the chimney. It is essential to purchase the right wood stove for your space.
Have an Adequately Designed Chimney
Since wood stoves produce smoke and gas, you need a way to vent out the heat through a wood stove chimney. If your home doesn't include a chimney, a stainless-steel pipe that runs out through the roof can be used instead. It is best to have the chimney that goes straight up avoiding bends as much as possible. Topping it off with a cap will prevent pests and birds from getting in.
While it's easier to build an exterior chimney compared to an interior one, the latter performs better. This has something to do with thermodynamics. As air gets hot, it becomes less dense creating pressure that pulls the smoke and gases out of the house. The exterior chimney can become cold and instead of releasing gasses outside the house, it might pull it back in. Chimneys also need to be lined to prevent flammable materials from catching fire.
Hire a WETT Certified Professional Before Installing a Wood Burning Stove
The Wood Energy Technology Transfer Inc (WETT) is a not-for-profit association that provides professional training on proper usage of wood-burning systems in Canada. You can hire a WETT-certified professional to help in installing a wood burning stove.
While there are no wood burning stove installation regulations at the national level, WETT inspections are primarily done for insurance purposes. In addition, a properly installed and inspected wood burning stove system will help ensure that your appliance is working efficiently and that your home is safe from potential fires giving you and your family peace of mind.
If you are considering a wood burning stove installation, contact our product specialists to find the best options for your home.
Author:Northern Cookstoves