Ottawa Residents Who Upgrade Their Wood Burning Stoves Could Earn Up to $750 - Here's How!
Posted by Northern Cookstoves on 14 December 2020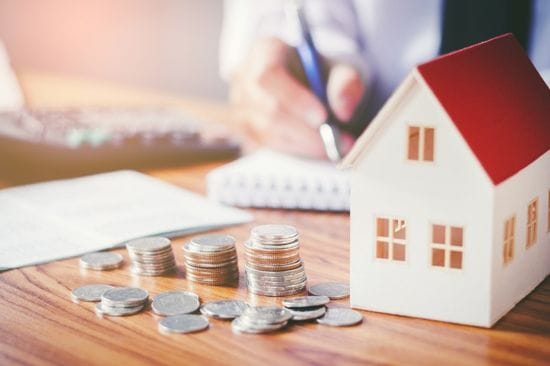 Do you live in rural Ottawa and currently have an uncertified wood burning stove, wood burning insert, fireplace, or wood burning masonry fireplace installed in your home? Then you may be eligible to participate in Hearth, Patio & Barbecue Association of Canada's Ottawa Wood Burning Changeout Program, which is offering an Ontario energy rebate of up to $750 to households that upgrade old wood burning appliances to a cleaner-burning certified appliance.
Why the Ottawa Wood Burning Changeout Program was Developed
The Ottawa Wood Burning Changeout Program, with financial support from the City of Ottawa, was designed to encourage households to improve air quality, reduce fuel costs, and to heat homes more efficiently and effectively with a certified wood-burning appliance. More than 3 million Canadians burn wood in their homes, especially during the winter months - both as a means of cooking and to keep warm. But an inefficient wood-burning appliance can produce smoke that can affect the health of those living in a house - in fact, rural neighbourhoods where many households are using these appliances, see higher levels of pollution in their communities. By changing out these old appliances for ones that are certified, Canadians can help create a cleaner environment for their families as well as their communities.
The Benefits of Having an EPA/CSA-Certified Wood-Burning Appliance
Certified wood-burning appliances, such as wood cook stoves, are up to 50% more energy efficient and burn 30-50% less fuel to produce the same amount of heat as older, uncertified models. This means, not only will you be efficiently heating your home, but you'll be spending much less money as well! With regards to health and safety benefits, newer models reduce toxic air pollution by up to 70% and produce up to 60% less greenhouse gas emissions. They also cause less creosote build-up in chimneys, leading to less likelihood of chimney fires, which are always a concern with wood-burning appliances.
Sign me up! How to Participate in the Program
Step 1: Call or visit a participating Ottawa retailer of certified wood-burning appliances (such as Northern Cookstoves) to discuss your current wood-burning appliance and find out if you are eligible for the Ontario rebate. A full list can be found here.
Step 2: Purchase your new certified wood-burning appliance through one of the participating retailers.
Step 3: Take a photo of your current wood-burning appliance as-is before the new appliance is installed. This will be required when you submit your application for the rebate.
Step 4: We always recommend having a professional install your new appliance. The installer will provide you with a form once the installation is complete, which you'll need to submit along with your application. If you're confident you can install your new appliance on your own, the program is requiring that you have a WETT-certified inspector/technician come to your home and perform a WETT Level 1 Site Inspection. Proof of the inspection will need to be submitted along with your application.
Step 5: Take a photo of your newly installed, certified wood-burning appliance, to submit with your application.
Step 6: Obtain a Certificate of Disposal or Recycling or a receipt from a disposal facility. The retailer you purchase your appliance from can help with this as they can attest to the proper disposal of your old appliance. If you have an open fireplace, you do not need to complete this step.
Step 7: Complete the online Rebate Application Form, or print and mail it in with all of the supporting documentation. If you are approved, you will be mailed a cheque within 8-10 weeks, or receive an e-transfer within 4-6 weeks.
This program ends December 31, 2020, so don't hesitate to look into it as soon as possible if you think your household may be eligible! To find out all of the details, visit: https://hpbacanada.org/ottawachangeoutprogram/
Contact Northern Cookstoves to learn more about installing a wood stove in your home this winter!
Author:Northern Cookstoves