Rules For Wood Stoves
Posted by Northern Cookstoves on 26 May 2022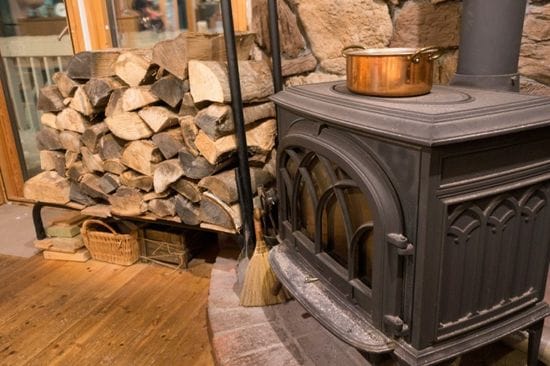 Are you considering purchasing a wood stove? There are a few things to make note of when purchasing your wood stove that will help your work efficiently and get you the most efficiency from it. It's great to enjoy the benefits of a woodstove - especially in Canada, but if you don't ensure proper installation and accessories, you won't enjoy it to its full use!
Here are a few 'rules' for wood stoves you can follow to ensure you are getting the best use from your stove. Even in the warmer months…because it's Canada afrerall, and we still experience cool summer evenings.
Invest in Fans
Investing in fans lets you control how the warm air produced by your wood stove flows throughout the room. In the room where your wood stove is placed, a ceiling fan helps to push the warm air back down into the central parts of the room, while using a stove-top fan helps guide the warm air to farther rooms throughout your space. When heating your house with a wood burning stove, leaving the doors to your other rooms open will ensure even heat circulation throughout your home.
Insulation Is Key
Experience the benefits of the heat produced by your wood stove by having all cracks and gaps within your windows and doors properly insulated. This can be a problem with a lot of old houses, make sure that the heat produced by your beautiful wood stove does not escape through cracks.
Save on Energy
Now, this one might not be as much of a rule as it is a benefit…but we thought we would include it anyway! Heating wood is a lot less expensive than relying on electricity, oil and natural gas. You can reduce your energy bill by as much as 40% by heating your home with a wood stove. When using your wood stove, go ahead and switch your heating system off and let the stove do the work while experiencing savings and cutting your energy bill.
With Northern Cookstoves and Heaters, you can always be assured of getting the very best wood cook stoves in Ontario, Canada, as we're the province's authorized retailer of top wood burning cook stove manufacturers. For more information on wood burning stoves, check out our line of products or
contact us
to find out more.
Author:Northern Cookstoves