Save on Heating Costs With Your Wood-Burning Stove
Posted by Northern Cookstoves on 26 January 2023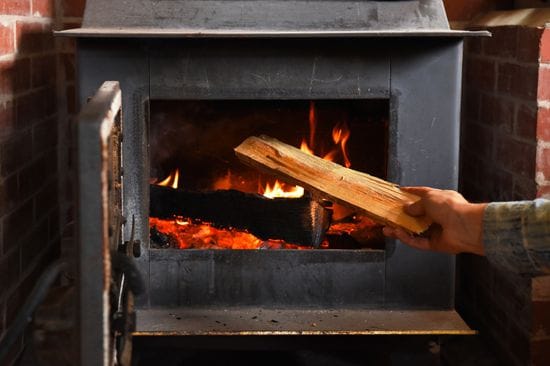 After treading through the snow and trucking through the crisp and chilly air, coming into a room that is heated via the use of wood, rather than electricity provides many benefits. As experts in Wood Burning Cook Stoves, and as Ontario's Authorized Wood Burning Cook Stoves Retailer, The Northern Cookstoves and Heaters team is here to help explain why heating your house with your wood-burning stove is a great solution.
Wood Heat Provides A Toasty Warm Sport
As your rosy cheeks are evening out and your bodies are defrosting from the winter temperature, stepping into a room that is heated through the use of wood heaters will produce warmth throughout the room, and a concentrated greater area of warmth immediately around the fire. After a chilly day, there is no doubt that entering a warm room feels nice, but on those particularly colder days, having a warmer little nook within a room provides immediate comfort.
Creating A Wood Fire Produces Body Heat
After long chilly days, it is no secret that a warm room is a great solution. However, regardless of the source of heat, whether you are pressing a button and using electricity, or investing in an automatic solution to heat your home, one of the fastest ways to heat up is through body heat and movement. The act of creating a fire and utilizing a wood-burning oven to produce and circulate heat within a room includes continuous activities that produce immediate body heat. From carrying and restocking the wood to burn to running to the store and purchasing our oven tools and accessories, as opposed to other heat forms that only require a bill cycle or button, wood-burning stoves are a heating solution that makes us move, and in turn, warm us up.
Financial Benefits of Switching to Wood Heat
Alongside saving you on heating costs, wood-burning heating solutions are 50% more energy efficient and require 40% less fuel to produce the same amount of heat as older heating solutions.
About Northern Cookstoves
With
Northern Cookstoves and Heaters
, you can always be assured of getting the very best wood cook stoves in Ontario, Canada, as we're the province's authorized retailer of top wood-burning cook stove manufacturers, including
Suppertime Stoves
,
Margin Stoves
, and
Kitchen Queen Wood Stoves
. Plus, we stand behind our air-tight, Amish wood-burning cook stoves and services with a no-pressure sales approach, professional installations and service, Manufacturers' Warranties, and so much more. For more information on Northern Cookstoves and Heaters,
contact us today
.
Author:Northern Cookstoves