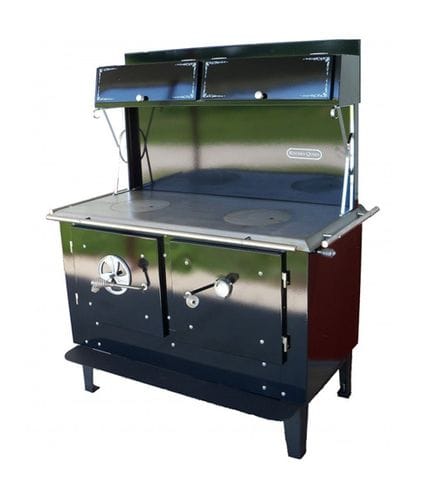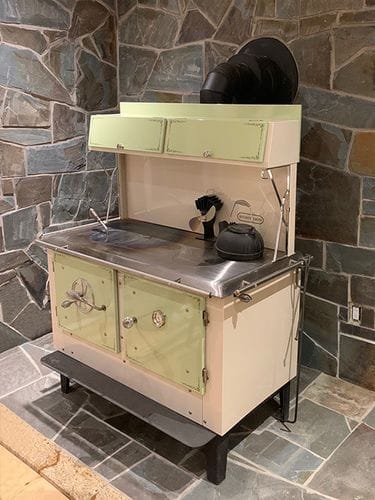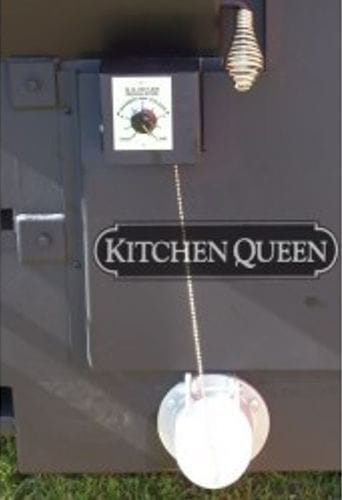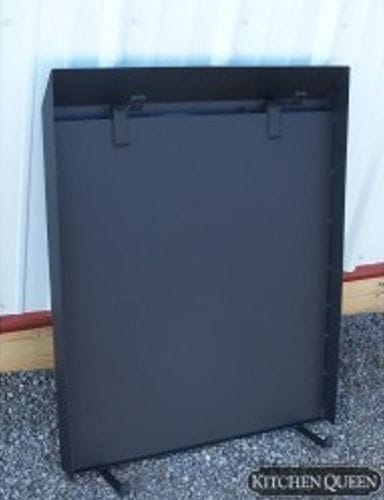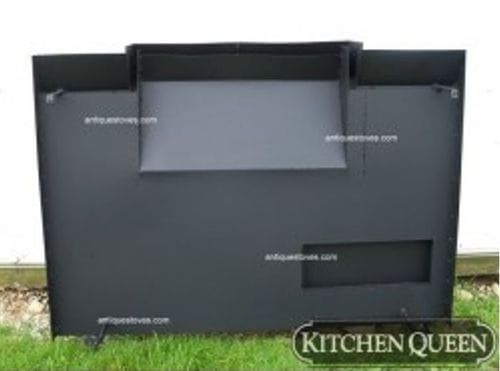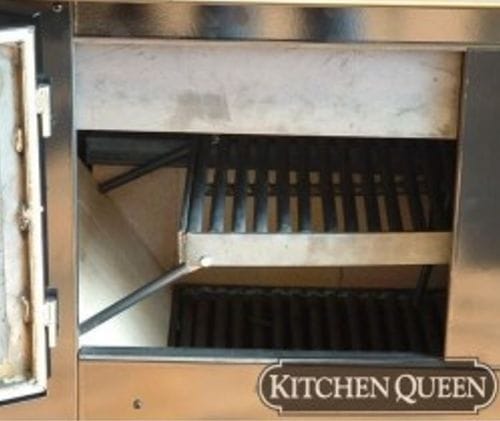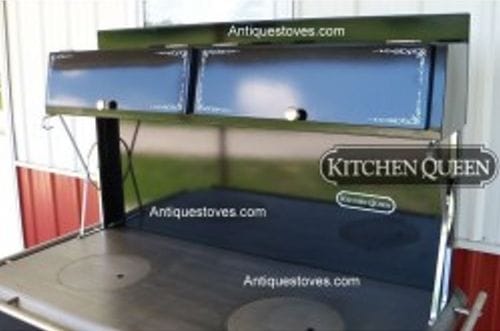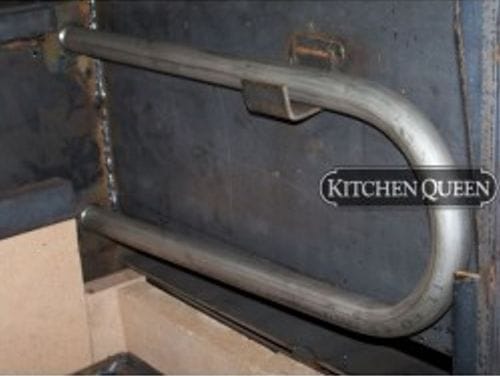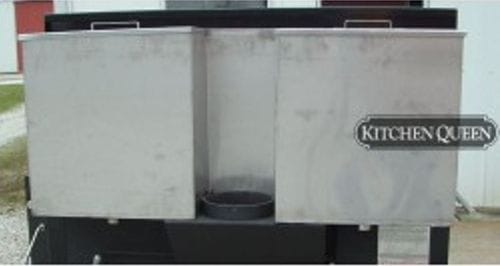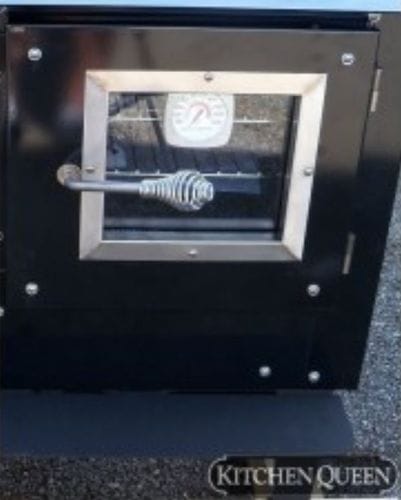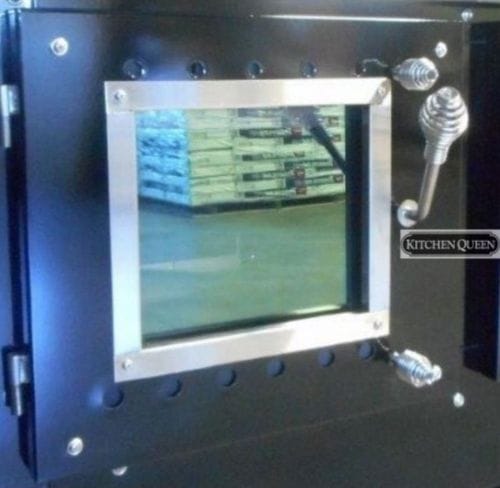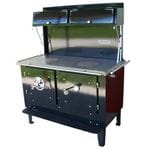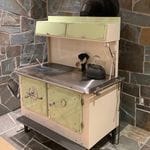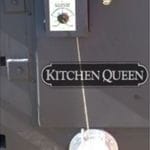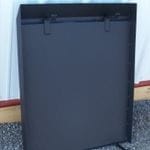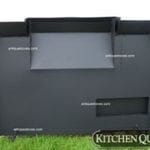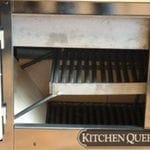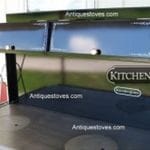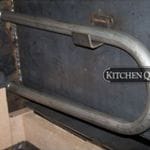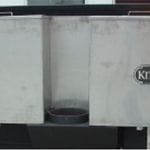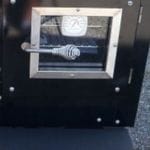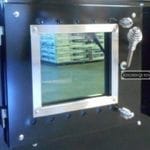 The Kitchen Queen 380 Wood Cook Stove
The Kitchen Queen 380 Wood Cook Stove has been designed and tested with economy, high efficiency, and utility in mind.
Kitchen Queen products work with natural heat convection. This wood burning cook stove heats up to 2,500 square feet, making it ideal for any home or cottage. Not only can you heat your space with this stove, but you can use it to cook, dry dishes, heat your water, cook bread, and more.
The Kitchen Queen 380 airtight wood burning stove is the smaller, more economic version of the Kitchen Queen 480. It has all of the same features but doesn't take up as much room!
Kitchen Queen products are a radical and daring departure from other wood burning stove manufactuers in Ontario and across Canada.
Comes standard with porcelain finish
One piece top- comes with 2x10 inch lids for easy cleaning
Reduced creosote - The new design reduces creosote buildup to a bare minimum. Under normal circumstances virtually no liquid creosote is deposited in the stove.
Larger airtight firebox - with heating capacity if up to 2500 sq ft.
Reservoirs - comes with either a 17-gallon or 25-gallon rear hot water reservoir.
Sizes
The Kitchen Queen comes in 2 different sizes to choose from. The 380 and 480, with the 480 being the larger.
Appearance
The 380 Kitchen Queen is finished in porcelain black enamel, which is easy to clean, and will keep its shine for many years to come. The cooking area of the stove is made of smooth, polished steel, and it has two ten-inch removable lids. It also comes with a optional high-back porcelain shelf or warming closet that is a handy feature for storing items.
Stove Construction
The Kitchen Queen is constructed of heavy gauge steel with all seams welded throughout for a lifetime airtight construction.
Large Heating Oven
The large oven is also porcelain enamel coated for easy cleaning and oven protection. The heat is directed under the oven to work with natural heat convection.
Ash Removal
The Kitchen Queen is equipped with ash pans for easy ash removal.
Colours
The Kitchen Queen comes in 2 colours:
Black Porcelain Enamel

Green-Cream Porcelain Enamel
Wood Stove Installation Guidelines
Click the below link to download a copy of wood stove installation guidelines.
DIMENSIONS
OVERALL SIZE
42" L x 29" W x 32" H
COOKING SURFACE
35" x 29"
OVEN
14" W x 11.25" H x 20" D
OVEN CAPACITY
6 LOAVES
FIRE BOX
18" W x 14" H x 20" D
LOG LENGTH
17"
FIREBOX DOOR
12" x 14"
APPROX. BURN TIME
10 TO 14 HOURS
APPROX. HEATING AREA
400 TO 1,500 Sq.Ft.
FLUE OUTLET SIZE
6"
RESERVOIR CAPACITY
17 GALLONS
SHIPPING WEIGHT
700 Lbs.
UL - ULC LISTED
1482
CLEARANCES TO COMBUSTIBLES
SIDE
12"
REAR
18"
CORNER
12"
CLEARANCES TO PROTECTED SURFACES
SIDE
6"
REAR
6"
CORNER
6"
CHIMNEY CONNECTOR
UNPROTECTED SURFACE
18"
PROTECTED SURFACE
6"