A Fire For All Seasons: Using A Wood Cook Stove in Summer
Posted by Northern Cookstoves on 21 March 2022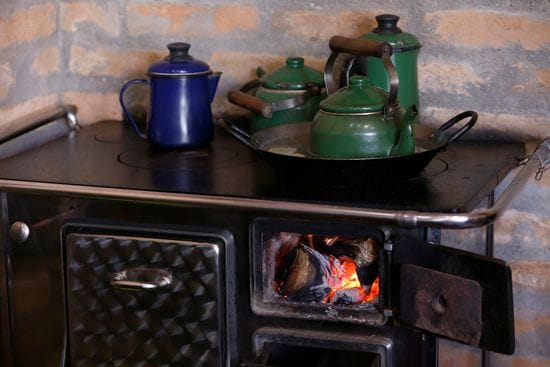 Spring and Summer Wood Stoves
The days are getting longer, and many people are curling up to enjoy the last wood fires of the year before it gets too warm for a crackling blaze. If this is your first year with a woodstove, or if you're wondering about using a wood cook stove in summer, here's how to prepare your home and your stove to take the heat.
Staying Prepared Is Essential!
March is unpredictable, and it's a good idea to not completely shut down your wood stove until the sun is reliably shining. Stay prepared for freak snowstorms and cold days by making sure you still have a reliable supply of dry logs indoors so that if the weather catches you off guard, you're prepared. You can check the weather ahead of time to better plan, and keep up your regular routines of wood stove maintenance.
Shutting Down Your Wood Burning Stove
If you decide that you'd rather not use your woodstove in the summer – for example, if you exclusively use it for heat in the winter and you won't need it to cook or warm water throughout the summer – it's time to shut down your operation for the season. If you won't be using your wood cook stove in summer, always clean it at last use.
Once your last fire of the season has cooled completely, scrape out the ash with a metal pan into a metal bucket with a lid – NEVER use a vacuum. Inspect your stove thoroughly and make sure that all seals and gaskets are properly sealed. Summer is a good time to schedule chimney cleaning and any necessary inspections, which ensure that you're ready to go once the warm months are over. You can also start making plans for how to restock and store your firewood in the fall. But let's not think about that just yet!
Using A Wood Cook Stove in Summer Takes Planning!
If you'll be using a wood cook stove in summer for cooking or for heating your water, there are a few differences in process to take into consideration.
Few people want to stand over a roaring fire in the sweltering heat of midsummer at noon. Changing up your schedule to minimize usage and adjusting your use to fall in the cool of the early morning or evening can make a world of difference in your comfort and the temperature of your home. Batch cooking, or only cooking every other day and eating leftovers in between, can both be excellent ways to get the most out of your wood stove without sacrificing your comfort.
For those looking for more involved solutions, a simple ceiling fan can be an effective way to beat the heat; while they can help to spread warmth in the winter, they can be reversed to suck up hot air in the summer. Alternatively, making sure that your wood stove is positioned in an open space with a cross-breeze can allow summer breezes to pass through and whisk the heat away.
Of course, the hands-down best way to enjoy a fire in the summer is outdoors, surrounded by loved ones, under a blanket of stars–and maybe with something tasty to roast. Whether you choose to close up shop this summer, or you're ready to keep using your wood stove right through to next winter, the most important thing is to continue to integrate your wood stove into your life – after all, it's an important part of your routine, and an important part of your home.
For more information on our wide array of elegant, durable stoves, check out our line of products or contact us to find out more.
Author:Northern Cookstoves