Can a High-Efficiency Wood Stove Cut Your Energy Bill?
Posted by Northern Cookstoves on 7 January 2021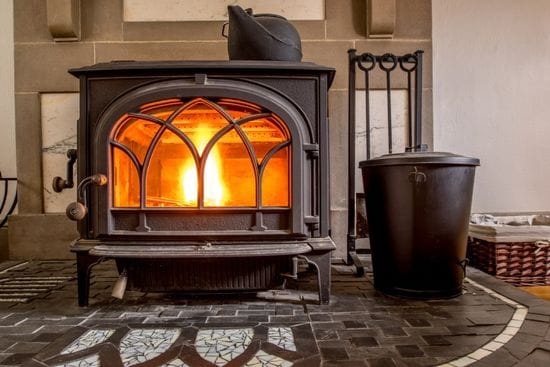 Living in Canada, we have learned to embrace the cold. There are many wonderful qualities to living in a four season country, but our energy bills definitely do not make the top ten list. Canadians look for ways to save money on their electricity bills every winter, and most of them include going without. Not having the heat as high as you'd like, constantly changing it based on when you'll be out of the house, and wearing extra layers are a few ways people attempt to lower their energy costs. But how about a method that doesn't involve wearing five extra layers or sleeping with extra blankets, and one that has multiple purposes? A high-efficiency wood stove can be your solution to reducing your hydro bill this winter!
How a Wood Burning Stove Can Help You Save on Energy
Over the past few years, wood burning stoves have continued to become an incredibly efficient heat source for homes. While fireplaces allow most of the heat generated to escape through the chimney, a wood stove can produce enough heat to warm an entire home during even the coldest of winter days. Surprisingly, wood-burning fireplaces have a heat efficiency of only 10%, whereas high-efficiency wood stoves can provide 3 times the amount of heat as a fireplace, while only using half of the wood. Certified wood-burning appliances, such as wood cook stoves, are also up to 50% more energy-efficient and burn 30-50% less fuel to produce the same amount of heat as older, uncertified models. If you grow your own supply of wood on top of this, you have a money-saving machine for all months of the year! Try planting some quick-growing trees such as poplar trees to sustain your firewood needs if you have the means (and the space!).
How to Help a Wood Burning Stove Heat Your Home
Making sure your home is well insulated is a good way to ensure your wood burning stove is heating your home as efficiently as possible. Check windows and doors for proper sealing, as this is where heat most often escapes.
Proper maintenance of your wood stove can increase its lifespan and is integral to maintaining it as a high-efficiency source of heat. Depending on how often you use your stove, you should be cleaning the inside every few weeks and the chimney at least once per year. Read here about how you can properly clean and maintain your wood burning stove.
Another energy saving tip is to think carefully about the installation placement of your high-efficiency wood stove. In order to save the most money on your electricity bill, make sure you choose a central location on the ground floor, so it can heat nearby rooms. Remember that heat rises, so the bottom floor is best for allowing the heat to move up to any upper levels of your home.
Contact Northern Cookstoves to learn more about installing a wood stove and saving on energy bills in your home this winter!
Author:Northern Cookstoves