Wood-burning Stove Safety Tips
Posted by Northern Cookstoves on 27 February 2023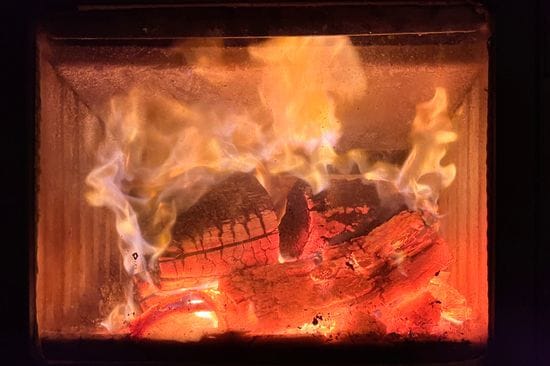 During the month of February, we reflect on things that we love. From solving our weeknight dinner dilemmas to bringing our artisanal pizza dreams to life, we love our wood-burning ovens. Here are some wood-burning oven safety tips to ensure the fires that burn your favourite dishes are as safe as possible.
Observe Your Chimney
We know that chimneys produce smoke. However, too much smoke can be a warning sign that your chimney needs to be cleaned. Regular chimney maintenance will ensure that particles do not build up within your wood-burning oven so you can keep enjoying the wood-fired dishes that you love.
Make Sure That You Use Dry Wood
Before lighting up your wood-burning oven, a safety tip is to ensure that the wood that you use is completely dry and seasoned. Firewood that is wet and unseasoned produces large amounts of tar, and smoke and can result in chimney damage.
Invest In Clean Wood vs. Treated Wood
Using alternate sources of wood including old pieces of furniture or household materials is harmful. Indeed, adding wood to your wood-burning oven that is treated can release toxic pollutants from materials such as paint and preservatives.
Service Your Stove
We visit our doctors for annual checkups and bring our cars in for routine service updates. Wood-burning ovens greatly benefit from annual service checkups. By ensuring that your stove is performing optimally your fires can burn stronger and your stove will last longer.
Choose the Right Tools
When cleaning your wood-burning oven, select chemical-free tools such as water and vinegar. To ensure that you efficiently clean the inner parts of your oven, select tools such as a long brass wire brush or a half-moon-shaped copper wire brush.
About Northern Cookstoves
With
Northern Cookstoves and Heaters
, you can always be assured of getting the very best wood cook stoves in Ontario, Canada, as we're the province's authorized retailer of top wood burning cook stove manufactures, including Suppertime Stoves, Margin Stoves, and Kitchen Queen Wood Stoves. Plus, we stand behind our air tight, Amish wood burning cook stoves and services with a no-pressure sales approach, professional installations and service, Manufacturers' Warranties, and so much more. For more information on wood-burning stoves and ovens,
contact us
today.
Author:Northern Cookstoves