Wood Stove Cooking-The Old Fashioned Way
Posted by Northern Cookstoves on 5 June 2020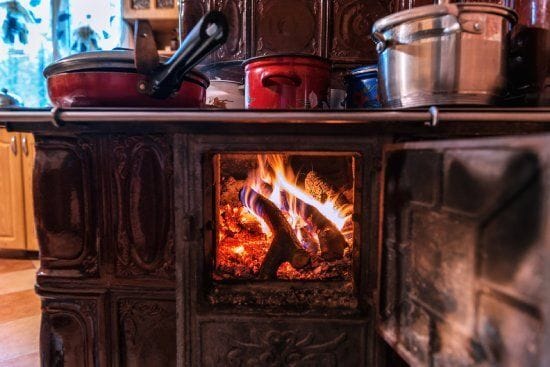 Among many others, wood stove cooking is one of the main reasons to make the switch from gas or electric stoves over to a traditional wood-burning cook stove. It may take a bit of learning, but once you master the art, we guarantee you'll never want to go back!
What Can You Cook?
As long as the stove you own is specifically made for cooking, it should be fitted with everything you need to replicate any meal you would normally make over a standard range or oven. From stews and soups to bread and cake, there are no limits to what you can do with a wood cook stove. There are a few key differences, however.
The Ins and Outs of Wood Stove Cooking
Expect the Heat Distribution to Be a Little Different
If you've ever switched stoves before, you'll know that any new unit will take some getting used to. The major difference with wood cook stoves is that there are no knobs or nozzles that let you know you're cooking on "low," "medium" or "high." As you get to know your new cookstove, you'll have to pay attention to how the heat is distributed and learn the heat zones that are for slow cooking vs fast. While this may differ from stove to stove, your Northern cook stoves representative should have a pretty good idea of how the heat distribution works on your specific unit, so feel free to get in touch if you need any advice.
To make sure that your food cooks evenly over this type of surface, you may need to shift or rotate it from time to time, and learn how to control your "drafts."
Make Sure you Have the Right Equipment
Anything in, on, or around your wood cookstove will be HOT HOT HOT. When handling your food and cookware, you'll want to make the most of heatproof oven mitts, trivets, or even canning bands to make sure that you're staying safe.
For cookware, there's nothing quite like cast iron to pair perfectly with your wood-burning stove. Cast iron is naturally non-stick, it conducts heat, it won't leave any residue on your cookstove- and as a bonus, cast iron cookware is actually a great way to introduce more iron to your diet, without having to take supplements.
Preheat Your Cook Stove Ahead of Time
In the same way that you preheat your oven to get it to a certain temperature, you'll have to get used to preheating your cookstove surface, no matter if you're baking, frying, or boiling. About an hour in advance, you'll want to get your fire started and settled down until it hits a steady temperature that's prepped for cooking. Depending on what you're making, you can control your wood stove's temperature by playing with the amount and type of firewood that you feed into it.
As with anything old-fashioned, wood stove cooking can take a little bit more time and patience than your standard range, but once you take in the aromas and incomparable flavours that it brings to the table, you'll wonder why you ever cooked over electric or gas heat!
Ready to make the switch to old-fashioned cooking and baking? Browse our selection of handmade wood cook stoves or get in touch with us today!
Author:Northern Cookstoves