Wood Stove Efficiency Tips To Keep You Warm Till Spring!
Posted by Northern Cookstoves on 23 February 2022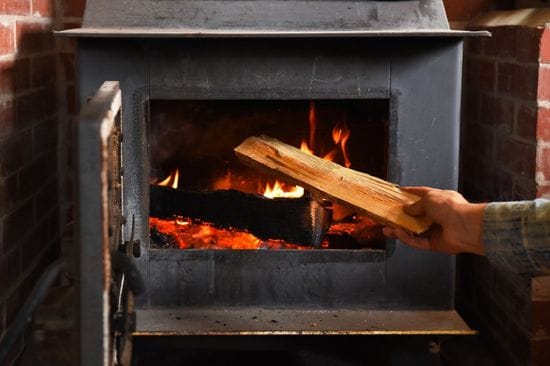 Whether you've taken the leap or you're getting ready to make the commitment to a wood stove, you want to get the absolute most out of it! Even as people start eagerly looking for signs of spring, don't worry; there's still lots of time to enjoy the cozy crackling of logs on the fire. So strap in for our late-winter roundup of our best wood stove efficiency tips!
Wood Stove Efficiency Tip 1: Money, Money, Money!
A woodstove is an investment–no one's arguing with that. However, there's no reason that the benefits of a wood burning stove need to be a continual drain on your income! In the long run, making good use of your wood-burning stove can actually save you money on electricity. The configuration and size of the room in which you install your wood cook stove can make a difference in how well the stove works; this is one of the main Three Things to Consider Before Installing A Wood Burning Stove. Along with this, when you're ready to take the leap, you can check out this article about The Best Time to Buy a Wood Burning Stove in order to plan and budget accordingly.
Wood Stove Efficiency Tip 2: Maintenance is Key to Longevity!
This step is key to making sure your investment pays off over the long term. A wood cook stove, when properly used, can be integral to your daily life, from heating, to cooking, and even to heating your water supply! However, a wood stove isn't just another piece of furniture or an appliance that can be replaced every few years; it's a part of your house and, by extension, a part of your life.
In order to get the most value out of your woodstove, it's important to learn how to clean it. This means more than just cleaning your wood stove and chimney. From properly disposing of ashes on a regular basis to properly storing your firewood, the elements that make it possible to run your wood stove are an integral part of the care and upkeep that helps maintain wood stove efficiency.
Wood Stove Efficiency Tip 3: Enjoy It!
Your woodstove is about more than just heating; it's a way of enjoying your home, and enjoying winter! Learning to cook on your wood stove is a great way to make the best of having one (and to increase your wood stove's efficiency by killing two birds with one stone). It's also a great way to get more use out of it. Cooking on a wood stove is an old and valued tradition that's guaranteed to make any old meal, any old night, something special, and a break from the humdrum of modern life.
To learn more about wood cookstoves, check out our products or contact us today to find out how a wood stove's efficiency can upgrade your home!
Author:Northern Cookstoves